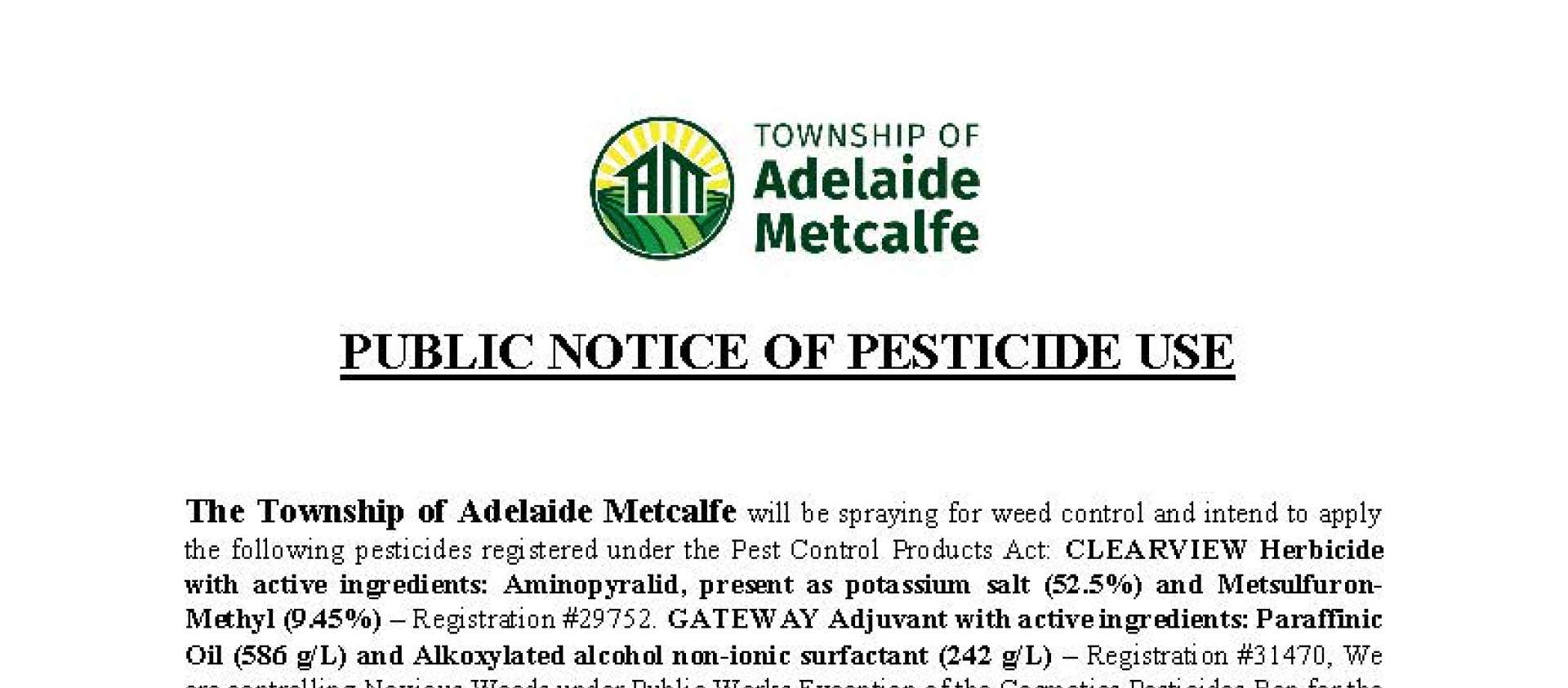 PUBLIC NOTICE OF PESTICIDE USE
The Township of Adelaide Metcalfe will be spraying for weed control and intend to apply the following pesticides registered under the Pest Control Products Act: CLEARVIEW Herbicide with active ingredients: Aminopyralid, present as potassium salt (52.5%) and Metsulfuron-Methyl (9.45%) – Registration #29752. GATEWAY Adjuvant with active ingredients: Paraffinic Oil (586 g/L) and Alkoxylated alcohol non-ionic surfactant (242 g/L) – Registration #31470, We are controlling Noxious Weeds under Public Works Exception of the Cosmetics Pesticides Ban for the promotion of public health and safety.
During the period from May 24, 2022 to June 30, 2022 various Township rural roadsides will be sprayed (weather permitting):
Please Note: The rural roadsides being sprayed have been updated.  Please refer to the County of Middlesex website for more information: https://middlesex.ca/news/notices/notice-pesticide-use
Anyone not wishing to have the roadway sprayed in front of their property, please construct and properly place a "NO SPRAY" sign at the start of your property, and a "Start Spraying" Sign at the end of your property in the direction of traffic.
For more details call:
Coulter Cahill, Public Works Manager 519-247-3687
Steve Ford, Green Stream (905-510-1229)
More information and maps showing roads to be sprayed can be found on https://middlesex.ca/news/notices/notice-pesticide-use