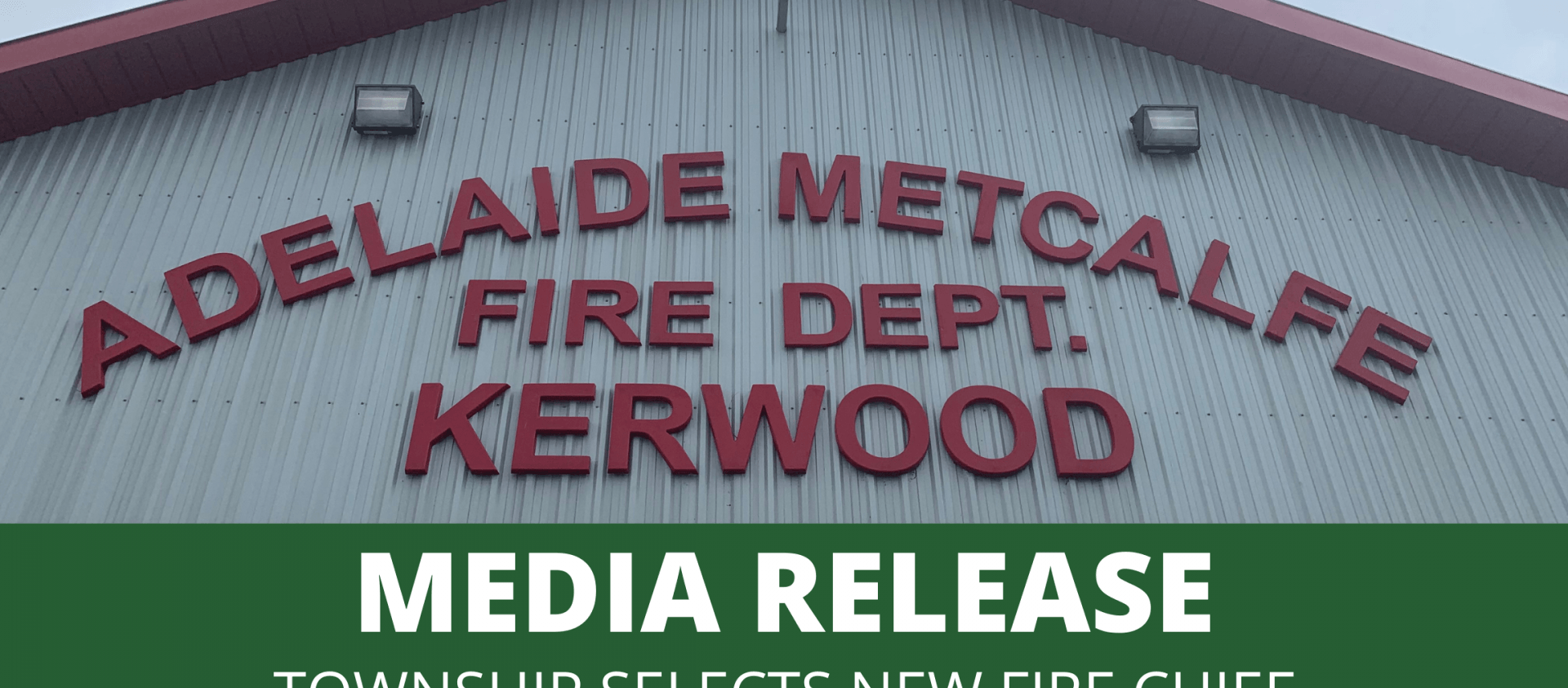 Media Release – December 6, 2021
The Township of Adelaide Metcalfe is pleased to announce that Dan Parker has been selected as the Township's next Fire Chief.
Mr. Parker has been with the Adelaide Metcalfe Fire Service for thirty years, including the last twelve years as Deputy Fire Chief.
The selection of Mr. Parker comes following a thorough recruitment and selection process by Council and the CAO. The selection process followed was fair, based on merit and included a comprehensive assessment of the skills, knowledge, and abilities of candidates. Council and the CAO concluded that Mr. Parker is the best qualified individual to lead the Fire Service and to make an immediate impact on the Township.
"I am delighted that Dan will be taking on the role of Fire Chief for the Township," said Mayor Smith, "Dan has been and continues to be a dedicated member of our volunteer fire department. I am looking forward to seeing the relationships within our strong fire services team evolve into the next chapter for Adelaide Metcalfe."
"I look forward to working with the great group of dedicated firefighters in Adelaide Metcalfe and to continue to provide a great fire service to the Township." said Dan Parker. The appointment of Dan Parker as Fire Chief will take effect on Saturday, January 1, 2022 following Chief Noordhof's retirement on December 31, 2021.
We are excited to have Mr. Parker join the Adelaide Metcalfe team in his new capacity. Please join us in welcoming Mr. Parker as Fire Chief for the Township of Adelaide Metcalfe.
For more information, please contact:
Morgan Calvert
Chief Administrative Officer
Township of Adelaide Metcalfe
519-247-3687
@email