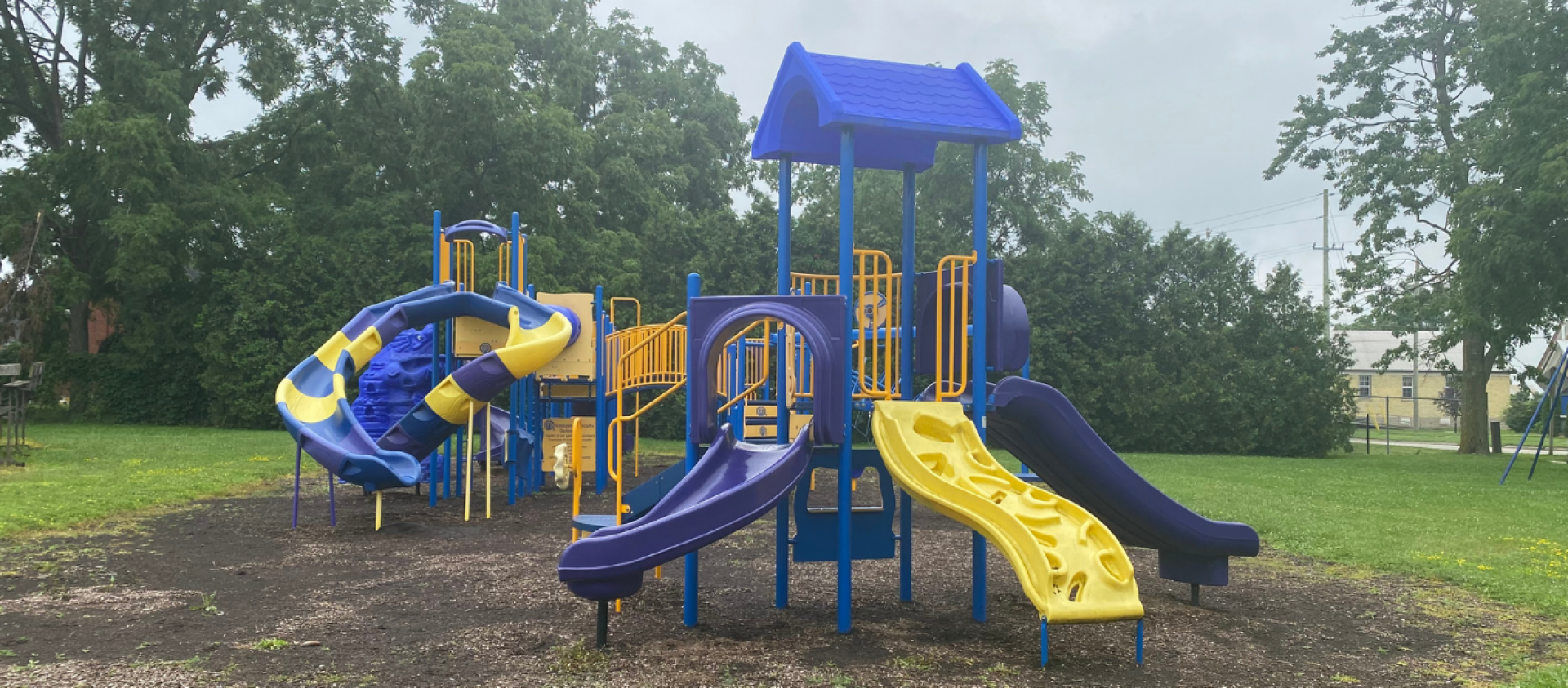 Phase one of the Kerwood Park improvements will begin in August 2021 and construction is to be completed by the end of 2021.
This project is partially funded by the Federal and Provincial Governments through a successful grant application (Investing in Canada Infrastructure Program) which is contributing$100,000 towards the project.
The first phase of the improvements includes the construction of a washroom and pavilion facility. This facility will be fully accessible and contain a small kitchenette, two washrooms, and an equipment storage area.
The second phase will consider upgrades to landscaping, ball diamonds, lighting, bleachers, parking lot, etc. The second phase will be completed with engagement from the public. The Township will be seeking additional grant opportunities.