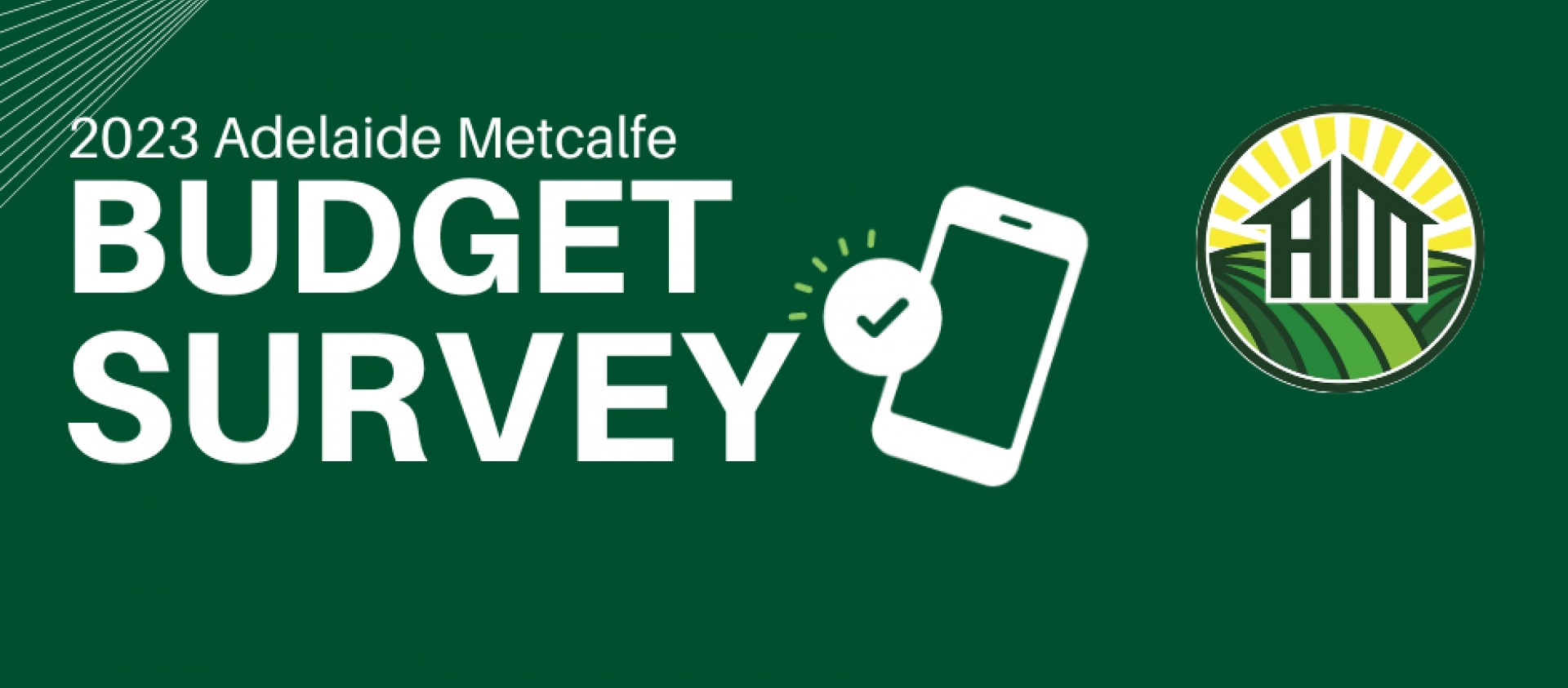 As we begin building the 2023 municipal budget, we want to hear from you.
Please complete this brief survey and help us create a budget that reflects the priorities of local residents and businesses.
Complete the 2023 Budget Survey
Hardcopies of the Survey are available at the Township Office.
The 2023 Budget Survey will be open until Thursday, September 15th, 2022.