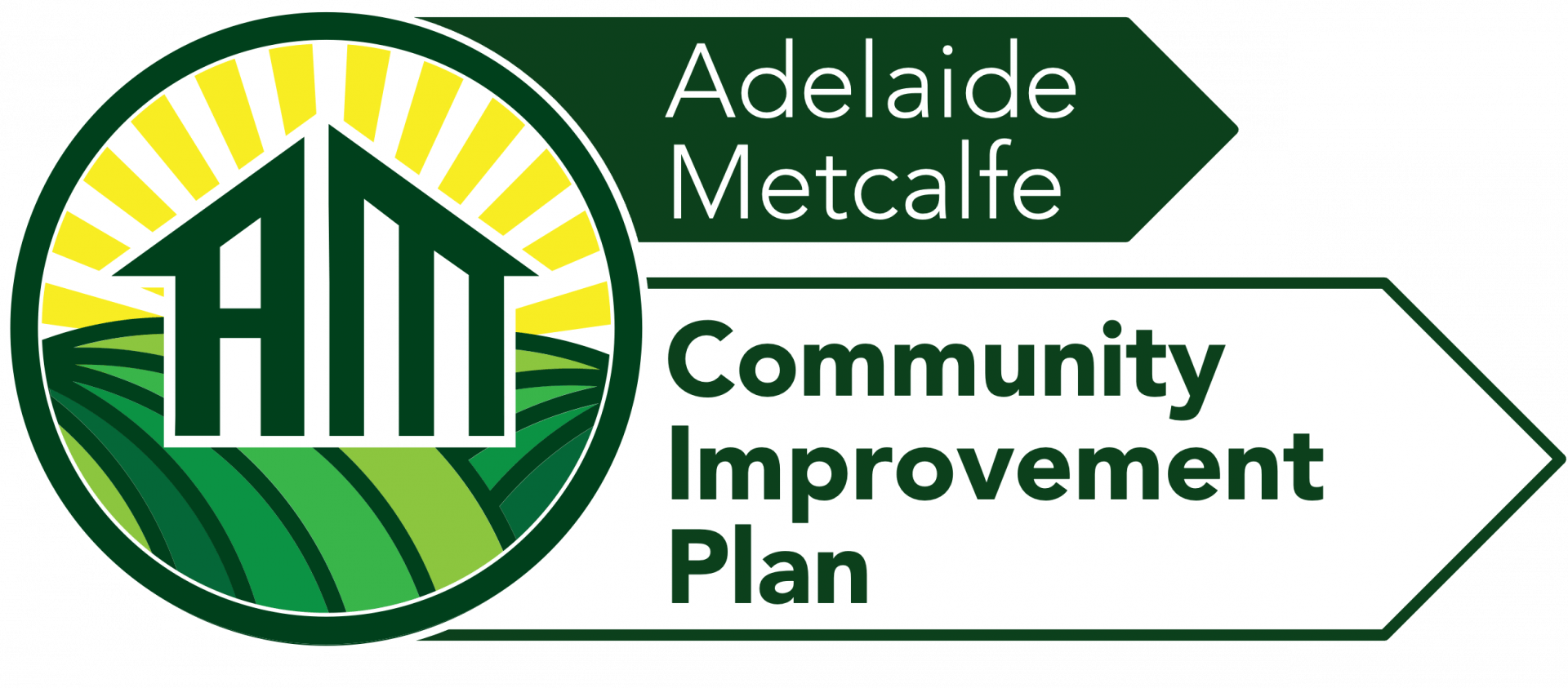 The Township of Adelaide Metcalfe is developing a Community Improvement Plan (CIP), and we're looking for input from the community to help create a vision for this plan. The survey is intended to help gather feedback to ensure that the needs and priorities of the community are reflected in the Adelaide Metcalfe CIP. The survey should only take 10 minutes of your time, but your participation will help shape community improvement in the Township over the next 10 years!
TAKE THE ADELAIDE METCALFE - COMMUNITY IMPROVEMENT PLAN SURVEY (via SurveyMonkey)
The survey will be open until Friday, April 29th.
 A Community Improvement Plan (CIP) is a plan used by municipalities to encourage the physical improvement of lands and buildings in the community, usually through financial aid to businesses. It outlines the improvement goals for specific areas/matters and can provide financial incentives to assist property/building owners with the cost of eligible improvement project(s) (e.g. refinishing a building face, landscaping or signage improvements, renovations to comply with codes, etc.). It can also identify municipal projects that Council can pursue to improve public spaces or other areas.
More information can be found on our Adelaide Metcalfe - Community Improvement Plan page